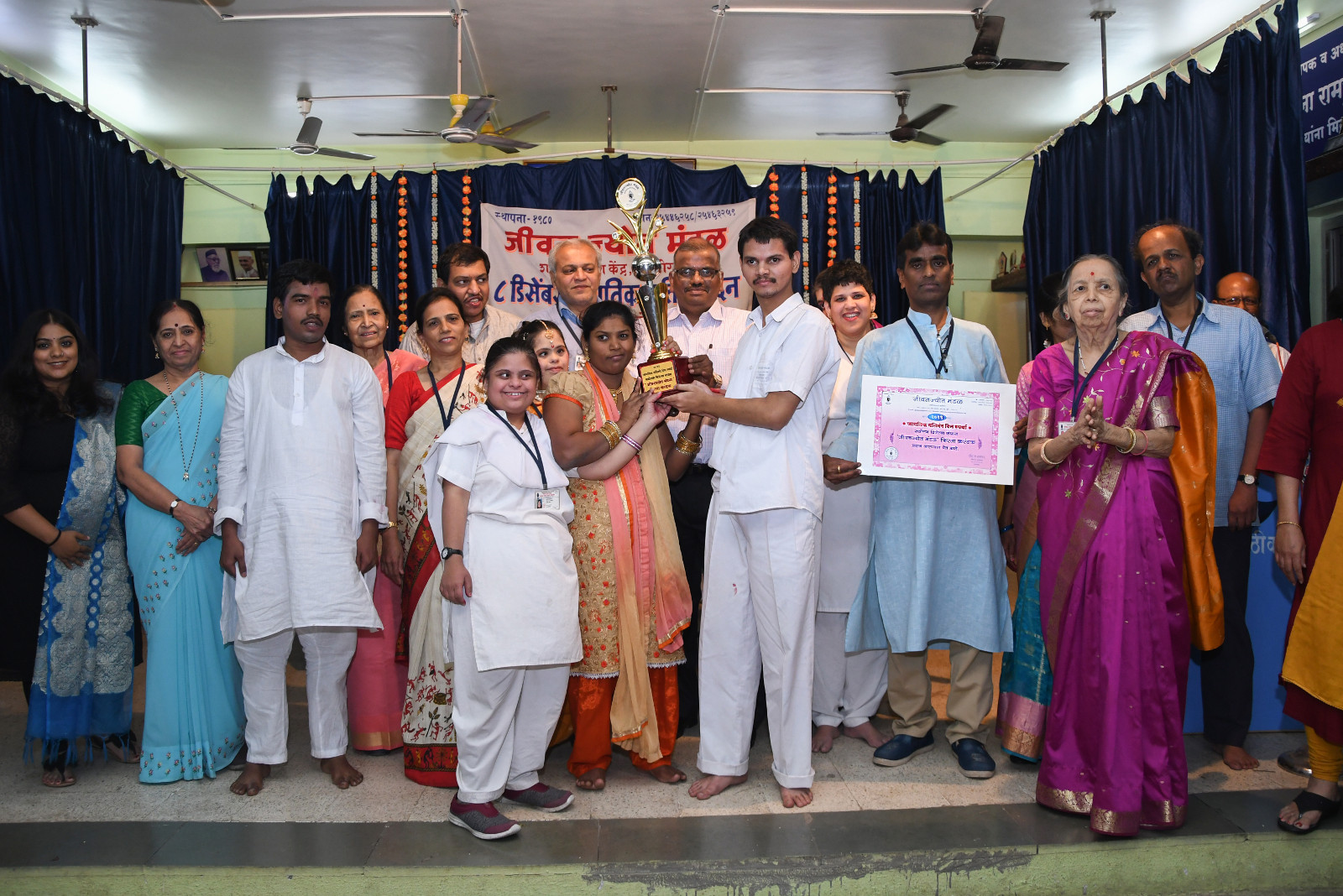 Every year, JeevanJyot Mandal hosts celebrations on the World Mental Retardation Day (December 8).
Local schools for the retarded participate in the celebration.
More than 15 institutions in Pune join the function.
About 300 students participate in the various events.


The list of events included can be seen below.

Day 1: Athletics, running, hurdle race, long jump, potato race, sack race, ball throw, discus throw and such
Day 2: Lemon and spoon race, memory games, threading needles, carrom, filling bottles without spilling water, throwing balls in buckets and such
Day 3: Stage events such as group dance, dramatized short tales and such



Everyday all the attendants are given free snacks.
A token gift is given to each participant for encouragement.
The participant institutions are given a token cash help to cater to the transport and drapery expenses.


A rolling trophy 'JeevanJyot Trophy' is given to the institution securing the first rank in the presentations.
---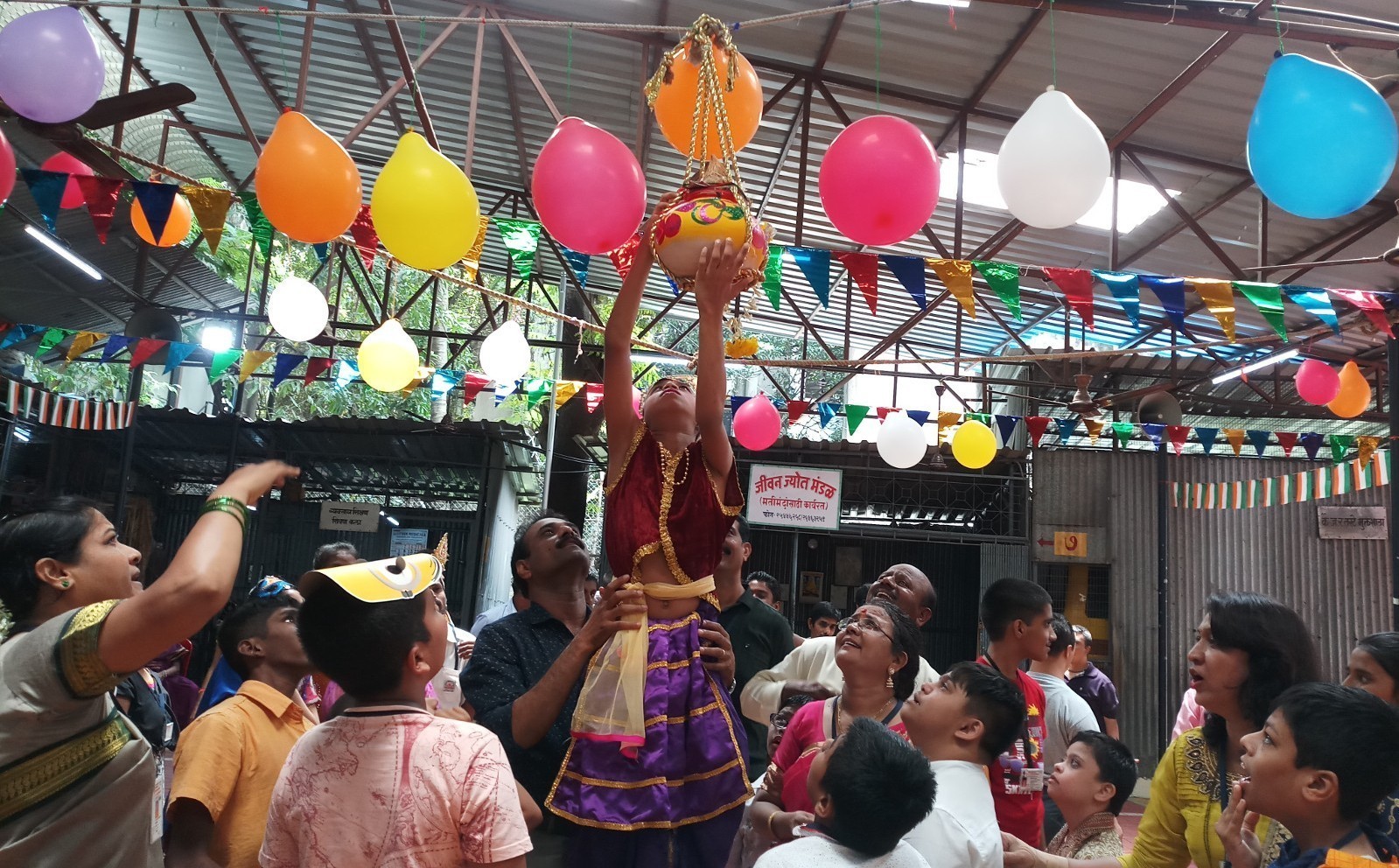 Nagpanchami
Rakshabandhan
Gopalkala (Janmashtami)
Ganesh Chaturthi
Bhondala
Gudhi Padwa
Diwali
Makar Sankrant
Rangapanchami
---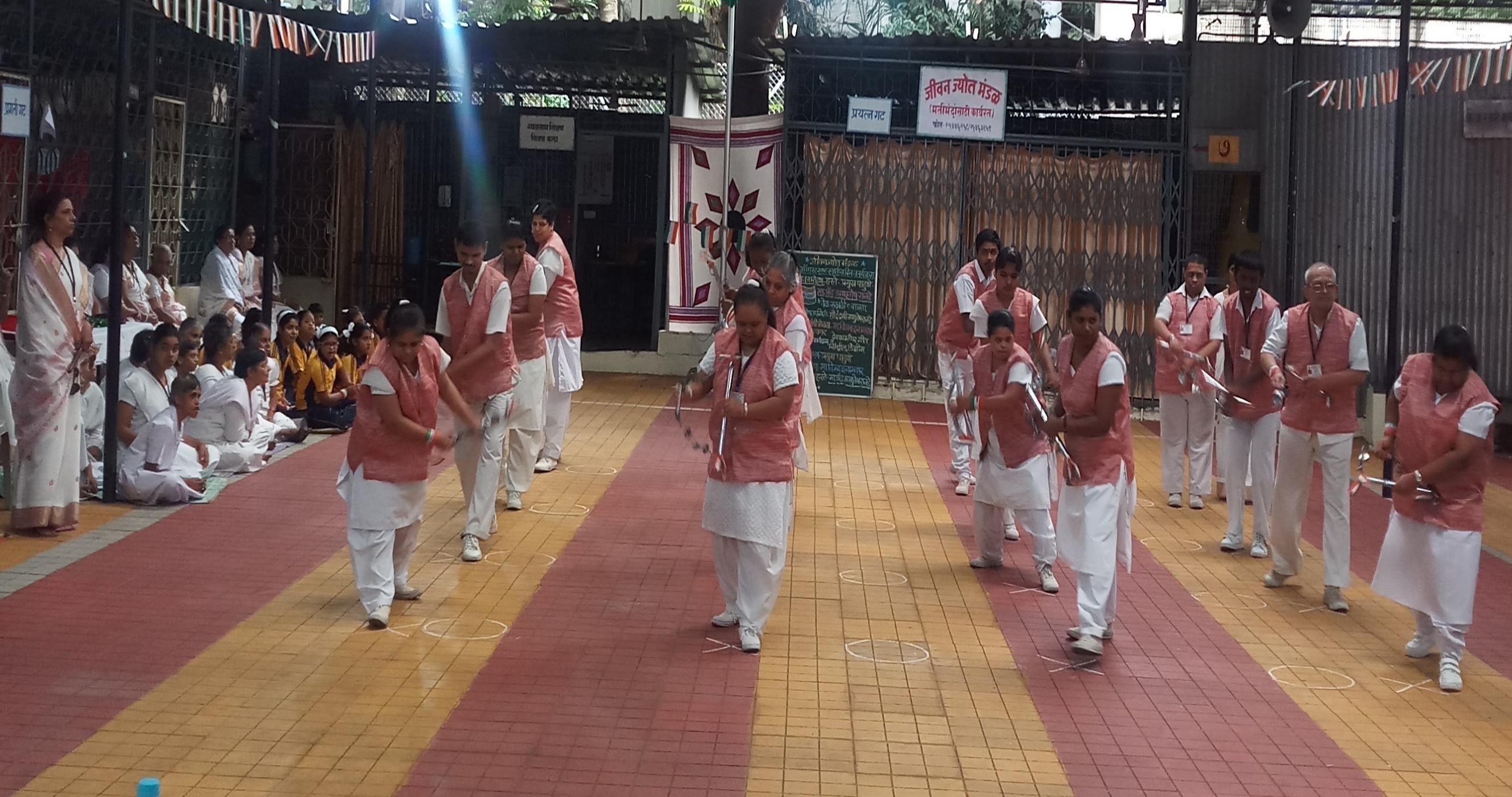 Teacher's Day
Indian Independence Day (August 15)
Indian Republic Day (January 26)
Sports Competitions
World Mental Retardation Day (December 8)
Zilla Parishad Organized Sports Competitions
Sakal News Paper Drawing Competition
---